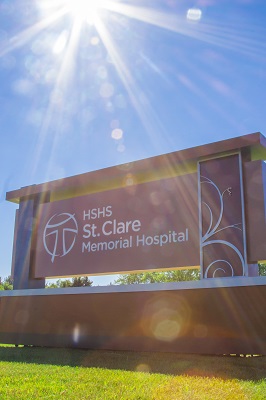 National Rural Health Day, founded by the National Organization of State Offices of Rural Health (NOSORH), will be celebrated on Thursday, Nov. 21.
"Small towns, farming communities and frontier areas are wonderful places to live and work; they are places where neighbors know each other and work together," said Teryl Eisinger, CEO of the NOSORH. "The hospitals and providers serving these rural communities not only provide quality patient care, but they also help keep good jobs in rural America."
To honor National Rural Health Day, HSHS St. Clare Memorial Hospital and Prevea Health offer its rural communities "Five Things to Know" about the importance of rural health care in Oconto County, and across the country:
An estimated 57 million people – nearly one in five Americans – live in rural and frontier communities throughout the United States.
In 1977, the Rural Health Clinic Services Act helped to establish Rural Health Clinics, or RHCs, to address the shortage of physicians serving patients in rural areas.
Today, there are more than 4,500 federally-designated RHCs nationwide providing health care services in underserved areas.
Together, HSHS St. Clare Memorial Hospital and Prevea Health offer five RHCs throughout Oconto County to provide not only health care, but jobs to local residents. Our RHCs can be found in Oconto Falls, Gillett, Lena, Mountain and Suring.
Founded as Community Memorial Hospital in Oconto Falls in 1921, HSHS St. Clare Memorial Hospital has been providing rural health care for nearly 100 years. It is a federally-designated critical access hospital offering 24-hour emergency care, urgent care and a variety of other services.