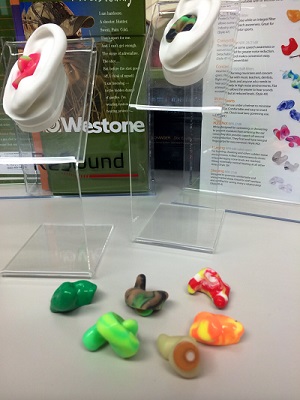 The woods of Wisconsin will soon be filled with hunters for the annual gun-deer season. Prevea Health, along with HSHS St. Vincent, St. Mary's, St. Nicholas and St. Clare Memorial Hospitals, want to remind all hunters the importance of protecting their hearing during this time.
The shot of a rifle or shotgun is approximately 140 decibels, which is the equivalent of standing next to a jet engine. Sounds at this noise level can cause instant and permanent hearing loss.
Symptoms of hearing loss include:
Vague feelings of pressure or fullness in your ears
Speech that seems muffled or far away
A ringing sound in your ears when you are in quiet places
Difficulty hearing when background noise is present
The only way to prevent hearing damage is to wear ear protection. Prevea Audiology offers consultations with hunters to determine the best way to protect their hearing while using their firearm. If needed, affordable, custom-fit hearing protection is available for adults and children. The devices are individually molded to each ear providing a more consistent seal for the control of incoming load sound as well as to relieve the discomfort caused by generic ear plugs.
Consultations and custom-fit hearing protection is available at Prevea health centers in Green Bay, Oconto Falls, Manitowoc and Sheboygan. Appointments can be made by calling (920) 496-4700.
Click here for more hunting-related safety tips.