Prevea Health will host four virtual events to help runners prepare for the Cellcom Green Bay Marathon and the Eau Claire Marathon.
The virtual events are part of an educational series known as Prevea Pints & Pointers, which features experts to offer tips and answer questions about running and preparing for the marathons which are scheduled for this May.
Runners are encouraged to grab their beverage of choice and log on to the virtual events to learn strategies, not just for training, but also for competing on race day as well. Presenters will share their perspectives on how to mentally prepare for marathon training, how to eat like an elite runner and how to recover like a champion. Additionally, there will be an opportunity to join an active session of yoga which aims to help prepare athlete's bodies and their minds as we inch closer to Wisconsin's marathon season.
Prevea Pints & Pointers Schedule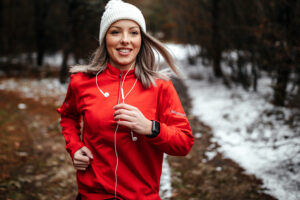 Wednesday, Jan. 19, 6 to 7 p.m.
Mentally Preparing for Training – Discuss mental skills and training strategies for running
Wednesday, Feb. 2, 6 to 7 p.m.
Eat Like an Elite Runner – Learn how to fuel your body like an elite runner
Wednesday, March 2, 6 to 7 p.m.
Recover Like a Champion – Learn ways to recover quicker from training and races
Wednesday, April 6, 6 to 7 p.m.
Yoga and Pints – Prepare for the remainder of your training through a physical and mental workout
Participation in all four Prevea Pints & Pointers events is open to all and free of charge, but registration is required. For more information, please visit. www.prevea.com/pints-pointers

1/2 Marathon, 10K & 5K
September 24, 2022
Purchase Merchandise
Description: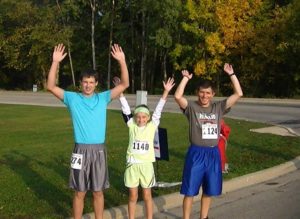 Join us Sat. Sept. 24 for the 8th annual Run for the Trails. Events include a timed 1/2 Marathon run, 10K run and 5K run or walk through beautiful Oconto Falls. The 1/2 Marathon and 10K courses will wind through the areas beautiful wooded trails, scenic neighborhood roads, and riverfront views. All events will enjoy the new high school trail thanks to generous donors and proceeds from the past Run for the Trails races! The course will be marked with new course markers and cones, well supported, and, most of all, fun!
Included in Your Registration:
1/2 Marathon, 10K & 5K participants receive a custom Run for the Trails softblend, quality long sleeve t-shirt, finisher medal and post race refreshments! All finishers are age/gender group & overall awards eligible.
Event Details:
Events:
1/2 Marathon Run
10K Run/Walk
5K Run/Walk
Location:
St. Paper Stadium
Oconto Falls High School
210 N. Farm Road
Oconto Falls, WI 54154
Packet Pick-Up:
Paper Stadium Concession Stand WIndow at Oconto Falls High School
Friday, Sep. 23, 3:30 – 6:30pm
Paper Stadium Concession Stand WIndow at Oconto Falls High School
Saturday, Sep. 24, 6:00 – 7:45am
Saturday, Sep. 24
8:00am – 1/2 Marathon, 10K, and 5K events start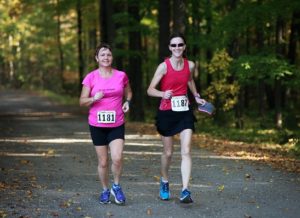 Why Run for the Trails?
Proceeds from this event go to the Run for the Trails fund which will be used to create & maintain a recreational trail system throughout the Oconto Falls area.
How Can I Help?
The Oconto Falls Area Trail System Organization (OFATSO) is a committee of the Oconto Falls Area Chamber of Commerce. OFATSO is committed to generating funding, planning, creation, maintenance and promotion of trail systems in the greater Oconto Falls area for silent and motorized sports and recreation. You can help by taking part in the Run for the Trails event, sponsoring the event, donating to the OFATSO organization, following our organization's page on Facebook, using the trail systems, and keeping them clean and safe.
Contact Details:
To register online, visit RunSignUp.com/RunForTheTrails
For questions, call (920) 846-8306 or send us a message