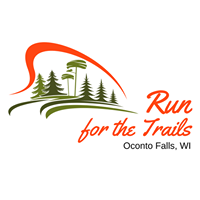 We are very excited to announce that all Run for the Trails participants will get access to a fantastic Post Race Party at The Penguin Again! Included in your registration will be a ticket for a free drink and food! Stay a while and enjoy the live music, too! The Penguin Again is hosting Penguin Days all weekend! It is just to be fun for the whole family! Live music by New Generation from 10 a.m. – 2 p.m. and the Annie Rose Band will play from 5:30 p.m. – 10 p.m. Kids and adults alike can enjoy face painting, bounce houses, and craft vendors. You might even see a dancing penguin!
The run takes place on Saturday, September 29, 2018, at 8 a.m. Starting point of the race and registration is ST Paper Stadium on the Oconto Falls High School grounds.
Proceeds from the race help us create, maintain, and expand the trail systems in the Oconto Falls area. The area offers beautiful trails, woods, and neighborhoods!