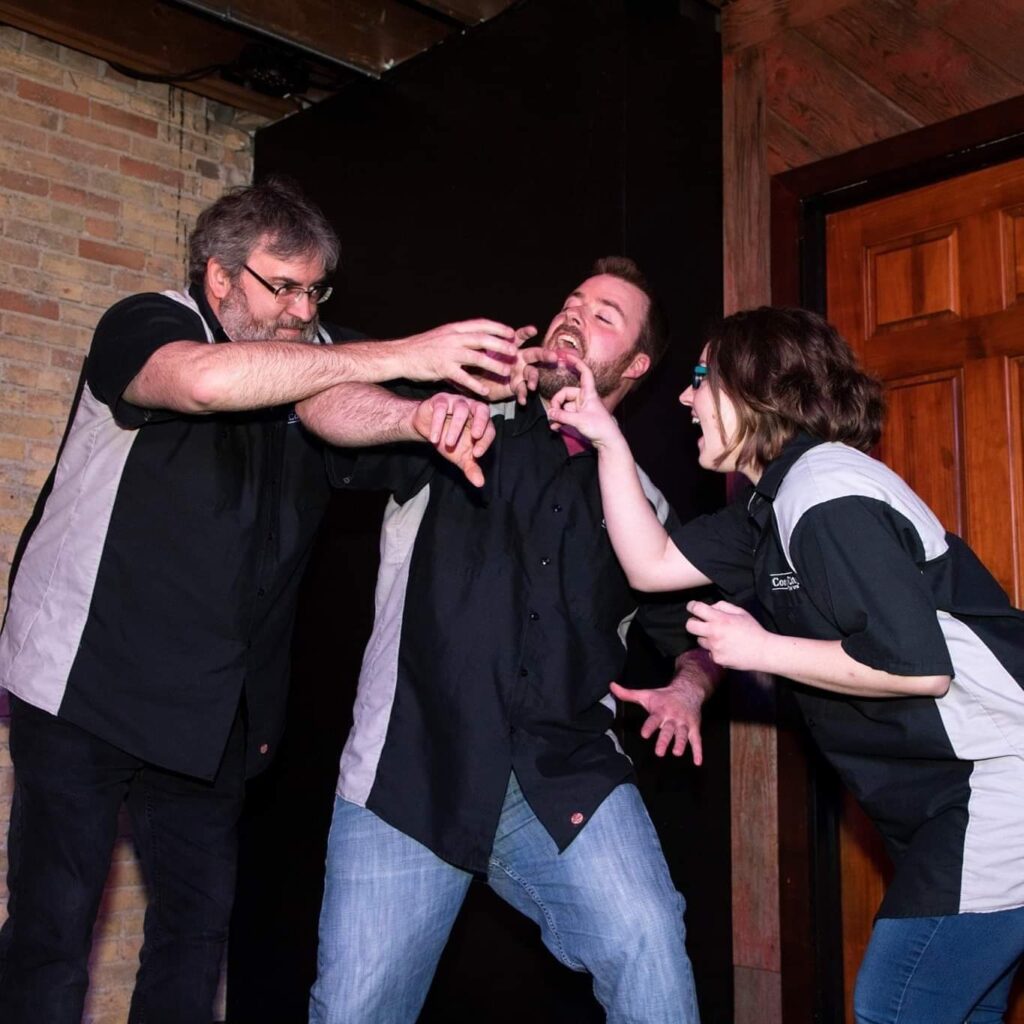 Comedy City will bring its hilarious group of improv performers to Abrams on Friday, Oct. 4, for a night of fun and laughter. The De Pere troupe has performed improvisational theater for over 30 years. Nothing is scripted. By incorporating audience suggestions, the performers create a series of short scenes, songs, and sketches that keep the audience laughing.
This event is presented by Abrams Spotlight Productions Inc. Doors open at 6 p.m. for Happy Hour; refreshments will be served on the outdoor patio at the Nancy Byng Community Theater, 5852 Maple St., Abrams. Also, the indoor concession stand will open for snacks and refreshments at 6 p.m. The show starts at 7 p.m., lasts about 90 minutes and includes an intermission.
The Comedy City performance is family-friendly, so everyone is welcome. General admission tickets are on sale now at AbramsTheater.com. Tickets are $13 each or $12 for a group of six or more.