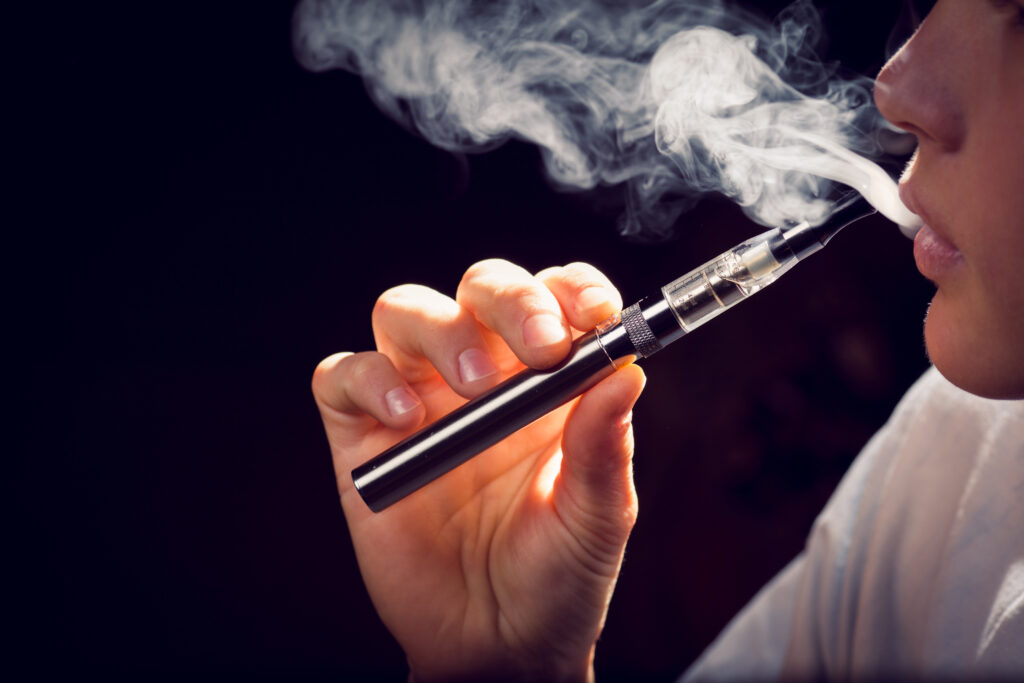 Electronic cigarettes (e-cigarettes) have been the most commonly used tobacco product among U.S. youth since 2014, according to the Centers for Disease Control and Prevention (CDC). In 2018, CDC and Food and Drug Administration (FDA) data showed that more than 3.6 million youth, including 1 in 5 high school students and 1 in 20 middle school students, were past-month e-cigarette users.
E-cigarettes are battery-powered devices that deliver nicotine, flavorings and other ingredients to the user. Using e-cigarettes is sometimes called, "vaping." Most e-cigarettes contain nicotine, which is highly addictive. Nicotine exposure in adolescence can harm brain development; impact learning, memory and attention; and increase the risk for future addiction to other drugs. The aerosol substance created by e-cigarettes can contain harmful substances, including nicotine, cancer-causing chemicals, flavorings linked to lung disease, and heavy metals such as nickel, tin and lead.
E-cigarettes come in many shapes and sizes. Some look like regular cigarettes, cigars or pipes, and others look like other items commonly used by youth such as pens and flash drives. They also come in kid-friendly flavors, which make them more appealing to youth.
In light of this information, and with recent reports of severe illnesses and death linked to vaping in the U.S., HSHS St. Clare Memorial Hospital and Prevea Health encourage parents and caregivers to be familiar with e-cigarettes so they can play a role in protecting children from their harmful effects.
Three things parents and caregivers can do:
Talk to your child or teen about why e-cigarettes are harmful for them.
Set a good example by being tobacco-free.
Learn about the different shapes and types of e-cigarettes and the risks of e-cigarette use by visiting: www.CDC.gov/e-cigarettes