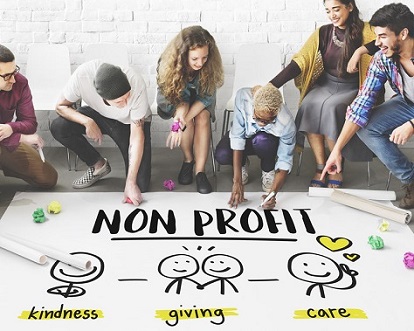 Because November is a time for thanksgiving, not "thanksgetting," Packerland Websites will give away a free website to one well-deserving nonprofit in the area. In the Give Back to Nonprofits Contest, one lucky nonprofit organization will qualify for a Premium Theme, 7-page website, valued at $2,500. A runner-up and third-prize winner will qualify for 85% savings ($2,125 value) and 70% savings ($1,750 value), respectively, on a Premium Theme website.
Raise awareness for your organization
Nonprofit websites work 24/7 to raise awareness for a cause and offer help to those in need. An attractive, easy-to-navigate website inspires people to make a difference by volunteering, donating to the organization, or getting involved.
Give Back to Nonprofits Contest
The Give Back to Nonprofits Contest is open to nonprofit organizations with or without a current website. Churches, charitable organizations, youth sports associations, community service clubs and professional groups within approximately 35 miles of Green Bay are encouraged to apply.
Nominations open until Nov. 15
For contest rules, prize information, and nomination guidelines, go to PackerlandWebsites.com/contest. Nominations are open until Friday, Nov. 15, with nonprofits responding Nov. 16 to Dec. 16 with qualifying information. The winners will be selected based the attributes of the nonprofit organization, including need and projected improvement or benefit to the organization.