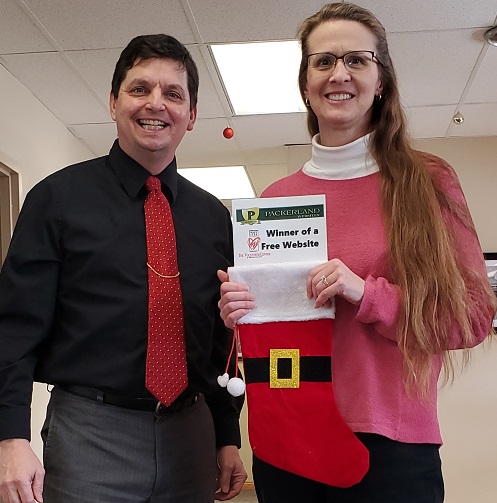 Congratulations to the Volunteer Center of Brown County, the winner of a free website awarded by Packerland Websites, an Abrams-based company specializing in website design and digital marketing strategies. In Packerland Websites' Give Back to Nonprofits contest, the Volunteer Center won a newly designed Premium Theme, seven-page website valued at $2,500.
"We're excited to award the prize to this worthwhile organization," said Packerland Websites' owner Bill Koehne. "Volunteers are the heart of a community, so this is a gift that keeps on giving."

Eric Sponholtz, executive director of the Volunteer Center, said the free website will attract new groups, demographics, and individuals who are looking to give back to their community.

"The Volunteer Center realizes the need for volunteer opportunities to be readily available online in this world of technology" he said.

Every year, the center matches over 10,000 volunteers with over 180 local nonprofits. Additionally, the center's Retired and Senior Volunteer Program (RSVP) places over 300 volunteers in 28 different organizations, and the Reading Coaches for Kids program places over 80 volunteers in four different school districts, assisting over 250 children.

"We applaud the efforts of the Volunteer Center of Brown County and look forward to creating an effective, secure, and user-friendly website," Bill said.