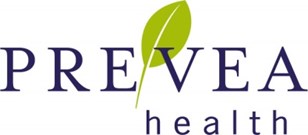 Oconto Falls – Prevea Health is pleased to now offer Ideal Weigh at the Prevea Oconto Falls Health Center – Medical Services Building, located on the campus of HSHS St. Clare Memorial Hospital in Oconto Falls.
Ideal Weigh is a medically-supervised weight loss program that includes a diet low in carbohydrates and rich in healthy proteins. The Ideal Weigh program:
Uses Ideal Protein products, which promote fat loss while maintaining muscle mass.
Includes weekly weight checks, blood pressure, BMI and body measurement analysis.
Provides education to help you maintain your results.
Offers one-on-one personalized weight loss coaching.
"With the Ideal Weigh program, you also learn how to make better food choices for lifelong health, while also maintaining an optimal weight," said Kari Jossart, APNP for the Ideal Weigh program. "I encourage those who are interested in learning about Ideal Weigh to attend one of our free workshops."
Free, Ideal Weigh Workshops
April 16 and 23 at 1:00 p.m.
April 19 and 26 at 5:30 p.m.
HSHS St. Clare Memorial Hospital – Assisi Room, 855 Main St., Oconto Falls
Register by calling (920) 431-1880
Learn more about Ideal Weigh by clicking here.
About Prevea Health
Prevea Health's mission is to care for people with passion, pride, and respect. Founded in 1996, Prevea Health partners with HSHS St. Vincent Hospital and HSHS St. Mary's Hospital Medical Center in Green Bay, HSHS St. Nicholas Hospital in Sheboygan, HSHS St. Clare Memorial Hospital in Oconto Falls, HSHS Sacred Heart Hospital in Eau Claire and HSHS St. Joseph's Hospital in Chippewa Falls, to provide access to more than 200 physicians in more than 60 specialty areas. Prevea has more than 80 locations throughout Northeast Wisconsin and Western Wisconsin's Chippewa Valley region. For more information, visit www.prevea.com.