Prevea Health is pleased to welcome Dr. Wyatt Wiedenfeld to its family of care.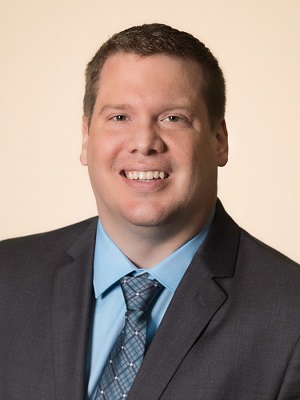 As a podiatrist, Dr. Wiedenfeld provides comprehensive podiatric care for children and adults. He also specializes in:
Diagnosis and treatment of common foot problems, including bunions and hammertoes
Arthroscopic surgery and minimally invasive techniques
Reconstructive foot and ankle surgery
Arthritis affecting the foot and ankle
Sports injuries
Foot and ankle trauma
Diabetic foot care
Comprehensive wound care
Dr. Wiedenfeld sees patients at the Prevea Oconto Falls Health Center – Medical Services Building on the campus of HSHS St. Clare Memorial Hospital, located at 853 S. Main St. in Oconto Falls; and at the Prevea Marinette Health Center, located at 1409 Cleveland Ave. in Marinette. Appointments can be made at either location by calling (920) 846-4680.
"It is important to give adequate time to patients to listen and understand their discomfort and how it affects their daily lives," says Dr. Wiedenfeld. "I want to educate patients about their concerns and together develop a quality treatment plan to achieve their goals."
Dr. Wiedenfeld is from Lake Mills, Wis. and grew up on a dairy farm. He graduated medical school at the College of Podiatric Medicine and Surgery in Des Moines, Iowa, and completed residency in foot and reconstructive rearfoot/ankle surgery at St. John Providence & Providence Park Hospital in Southfield, Mich. In his free time, he enjoys hunting, fishing, camping, kayaking and watching football.