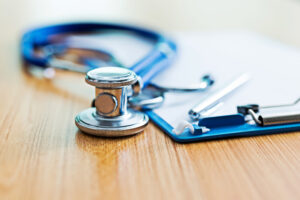 Prevea Health and its Hospital Sisters Health System (HSHS) hospital partners in Eastern Wisconsin are reminding all about the importance of colon cancer screening as the U.S. Preventive Services Task Force has updated its guidelines for colon cancer screening.
The U.S. Preventive Services Task Force now recommends adults age 45 to 75 be screened for colon cancer, and adults age 76 to 85 ask their doctor if they should be screened. Previously, it was recommended adults begin colon cancer screening at age 50. The reduction in age from 50 to 45 is in part due to new findings from USPSTF that an estimated 10.5% of new colorectal cancer cases occur in persons younger than 50 years. Colon cancer is the third leading cause of death for both men and women, with an estimated 52,980 people in the U.S. projected to die of colon cancer in 2021.
Colonoscopy, one of the most common and effective ways to screen for colon cancer, is provided by Prevea Health gastroenterologists at four hospitals throughout Eastern Wisconsin: HSHS St. Vincent Hospital and HSHS St. Mary's Hospital Medical Center in Green Bay; HSHS St. Nicholas Hospital in Sheboygan; and HSHS St. Clare Memorial Hospital in Oconto Falls. To schedule a colonoscopy with Prevea Health in Green Bay and Oconto Falls, please call (920) 429-1700; and in Sheboygan, please call (920) 457-4400.
"The earlier we can detect any signs of colon cancer that may be present or in its pre-cancerous stages, the better chance we have of eliminating it and keeping you healthy," says Dr. Chaitanya Pant, gastroenterologist at Prevea Health. "To anyone who may be postponing their colonoscopy, please, do not delay this important care any longer. The Prevea Digestive Health team and its HSHS hospital partners are prepared to get you the preventive care you need in the safest, most comfortable way possible."
While most insurance carriers are approving colonoscopy coverage beginning at age 45, patients are highly encouraged to check with their insurance carrier to verify coverage. Increased risk patients may need earlier and more frequent screening depending upon recommendation by a health care provider.
People at an increased risk for colon cancer include:
Those with a personal or family history of colorectal polyps or cancer
Those with a personal history of breast, uterine or ovarian cancer
Those with chronic ulcerative colitis or Crohn's disease
In addition to regular screening for colon cancer, you may also be able to lower your risk by:
Avoiding foods high in fat
Adding plenty of vegetables, fruits and other high-fiber foods to your diet
Exercising regularly and maintaining a normal body weight
Not smoking
Drinking alcohol only in moderation
Warning signs of colon cancer can include:
Blood in or on the stool
Recurrent shifts in normal bowel habits such as experiencing diarrhea or constipation for no known reason
Thinning of the stool
Increases in stomach discomfort (bloating, gas, fullness and/or cramps that last more than a few days)
A feeling that the bowel does not empty completely
Weight loss for no known reason
Constant and unexplained fatigue
For more information about colon cancer screening, prevention, and treatment, please click here.