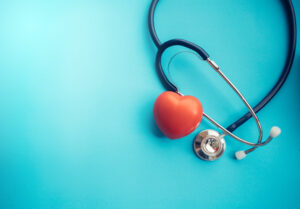 February is American Heart Month, and HSHS St. Clare Memorial Hospital and Prevea Health are committed to raising awareness about the symptoms of heart attacks.
According to the Centers for Disease Control and Prevention, someone has a heart attack every 40 seconds in the United States. If you notice symptoms of a heart attack in yourself of someone else, call 9-1-1 immediately. The chances of survival are greater the sooner emergency treatment begins.
The five major symptoms of a heart attack for men and women include:
Pain or discomfort in the jaw, neck or back
Feeling weak, light-headed or faint
Uncomfortable pressure, squeezing, fullness or pain in the center of your chest that lasts more than a few minutes, or goes away and comes back
Pain or discomfort in arms or shoulders
Shortness of breath, with or without chest comfort
In addition to these symptoms, women are more likely to experience:
Unusual or unexplained tiredness
Nausau or vomiting
How cold weather may play a role:
Cold weather does not increase the risk of heart attack for the average healthy person, but it can be problematic for someone with underlying heart disease. Those with underlying heart disease may already have narrowing of the blood vessels. Cold weather, especially sub-zero temperatures, can cause the vessels to constrict even further, limiting blood flow to vital organs and potentially resulting in a heart attack.
For more information about heart attack and heart disease, please visit the "Heart Care" resources section of www.prevea.com. A podcast episode featuring Prevea interventional cardiologist, Dr. Todd Fergus, and his experiences in caring for those affected by heart attack, is also available now on Prevea Health's new podcast, Plug In to Health on Apple, Spotify and www.prevea.com/podcast. Look for "Heart Attack: What You Need to Know."