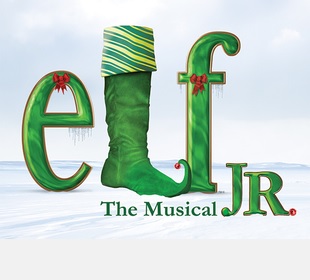 Abrams Spotlight Productions Inc. will spread holiday cheer this Christmas with its production of "Elf The Musical Jr." Kids ages 8-18 are invited to audition for the show on Monday, Sept. 16, or Tuesday, Sept. 17, at the Nancy Byng Community Theater, 5852 Maple St., Abrams. Auditions are scheduled from 6-8 p.m., and everyone auditioning should arrive by 6 p.m. Callbacks will be from 6-8 p.m. Thursday, Sept. 19.
Auditions will consist of sight-singing a song from the show, reading from the script, and participating in a short, choreographed dance. All materials will be provided. Kids who audition are encouraged to wear comfortable clothes that they can dance in. No previous performance experience is required.
"Elf The Musical Jr." is based on the 2003 hit movie about of an orphan raised at the North Pole who journeys to New York City as an adult to find his true identity.
Rehearsals are tentatively scheduled on Tuesdays, Thursdays, and Sundays starting Oct. 1. Not all cast members will be called for every rehearsal, but everyone must be available Sunday, Dec. 1, to Thursday, Dec. 5, and all show dates, Dec. 6-8 and 13-15.
Children who want to help out but feel a little shy are invited to become behind-the-scenes elves. Contact volunteers.aspi@gmail.com for more information.
"Elf The Musical Jr." is presented through special arrangement with Music Theatre International (MTI). All authorized performance materials are also supplied by MTI, 421 West 54th Street, New York, NY 10019 Phone: 212-541-4684 Fax: 212-397-4684 www.MTIShows.com.