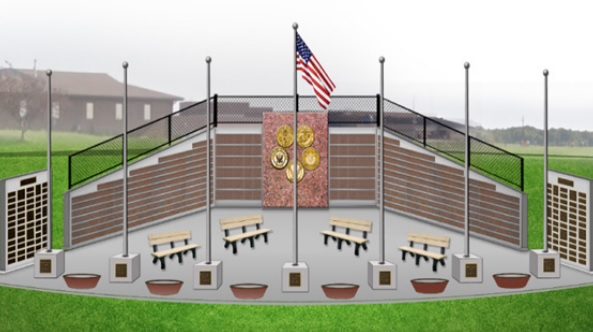 The Oconto Falls Monument Committee is raising money to build a Veterans Monument in Oconto Falls.
The monument will be built on the hillside overlooking Woodlawn Cemetery, where some of our local veterans are buried.
This location offers visibility in the community and is adjacent to the Oconto Falls walking trail.
Our fundraising goal is $125,000, which includes funding for upkeep for years to come.
With the generous support of more than 170 community donors, we have already raised $90,000.
We need your help to reach the finish line. We have several different sponsorship opportunities available, which we have laid out below. Once you make a selection, we have included an order form for your convenience.