Packerland Websites and Dynamic Designs Unlimited have forged a new partnership, as of Jan. 1. Local businesses, municipalities, and organizations now have two great companies working for their success. Packerland Websites will provide website management and Search Engine Optimization (SEO) services to clients previously served by Dynamic Designs.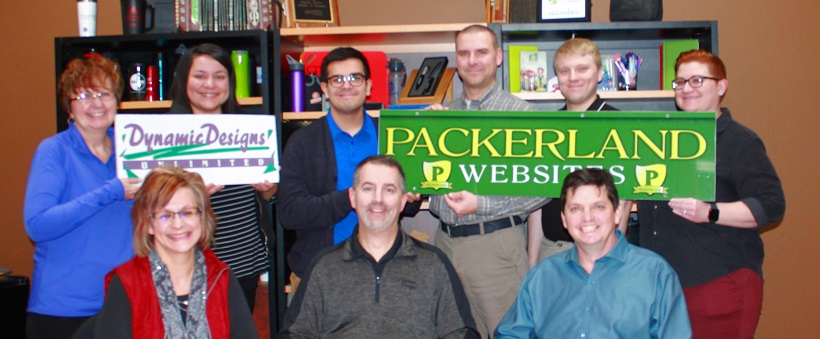 "We've known Bill Koehne and his team at Packerland Websites for quite some time, and the decision to team up with their organization was one of the best decisions we've ever made," said Tammy Brzeczkowski, of Dynamic Designs. "They have a similar corporate culture, values and belief system – an organization that is truly focused on their clients' success."
Dynamic Designs, 1142 Mountain Bay Drive, Pulaski, will continue to provide digital and traditional marketing services including social media, email marketing, geo-fencing, marketing consulting, promotional products, and branded apparel. In addition, Dynamic Designs will sell SEO and website packages, which Packerland Websites will develop and maintain.
Bill said he looks forward to bringing a fresh perspective to clients previously served by Dynamic Designs.
"This is the time of year when I'm reminded that websites don't take snow days. A website works 24/7 to represent your brand, and we take the time to design and maintain the right website for you," he said. "We combine marketing and SEO strategies, both on and off the website pages, to help our clients meet their goals."
Packerland Websites' team of digital marketing specialists serves clients at two locations, 2140 Velp Avenue, Green Bay, and 5406 Mary Court, Abrams.
To learn more about website and SEO strategies, visit PackerlandWebsites.com or call 920-826-5901. To learn more about promotional products, digital and traditional marketing, and branded apparel, visit DynamicDesignsPulaski.com or call 920-822-4450.