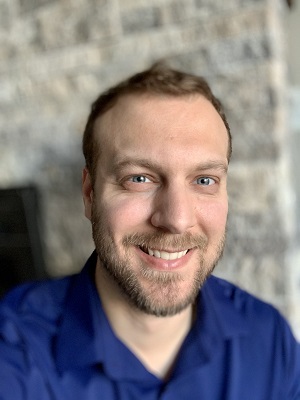 Mike Folk has joined the Packerland Websites team as an account representative. An experienced business owner who is passionate about small business, Mike goes alongside business owners to help them accomplish their goals.
"I'm passionate about small business. I think it's amazing to see people take their ideas, dreams, skills, and experiences and turn that into a living for themselves and others," he said. "It is very fun and rewarding to see all the different businesses and business owners, learn about them, and contribute to their business."
Mike brings more than 10 years of account management experience to this new role. He previously worked at AT&T, Windstream, and Opus Communications, which he co-owns. At AT&T, he placed in the Top 1% for sales to goals, earning the AT&T Summit award two separate years.
Bill Koehne, owner of Packerland Websites, said Mike has excellent customer service skills, along with the skills that can't be taught, like sincerity and integrity.
"Mike really listens to what clients are saying and asks great questions. He approaches each situation with openness, identifying what a client needs and providing the right tools to meet those needs," Bill said. "I'm excited to have Mike join the Packerland team. He treats clients like people, not numbers."
Mike explained, "I want to do what's truly best for them and their business, rather than treating them like a sales number or pushing products on them for an inflated paycheck. I want to hold my head up high at the end of the day, knowing I'm helping others succeed."
A graduate of Northeast Wisconsin Technical College, Mike holds an associate degree in Digital Media Technology. He and his wife, Claire, and two sons, Cooper and Ethan, live in Suamico. Mike enjoys spending time with family and friends, playing tennis and board games, and grilling out. Additionally, he is a partner on Twitch.tv and volunteers at his church as a broadcast director and audio engineer.
Packerland Websites, Green Bay and Abrams, specializes in website design, Search Engine Optimization, and digital marketing strategies. To grow your business with a new or rebuilt website and SEO strategies, contact Mike Folk, 920-826-5901, ext. 3.