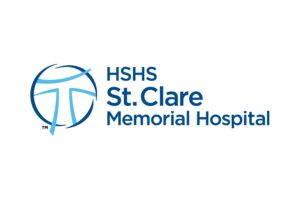 Children with complex dental needs and who are uninsured or underinsured will now have greater access to care thanks to a new collaboration between HSHS St. Clare Memorial Hospital in Oconto Falls and the Brown County-based Oral Health Partnership (OHP).
Oral Health Partnership, a nonprofit founded in Green Bay in 2005, provides underserved children living in Brown County and surrounding counties access to preventive, restorative and emergency dental services at no cost. It offers a school-based dental care program, three clinic locations throughout Green Bay, and partners with three Green Bay hospitals – including HSHS St. Vincent Hospital and HSHS St. Mary's Hospital Medical Center – to provide treatment for complex dental conditions that require an operating room setting.
"This year, OHP is on track to serve more than 10,000 children and accommodate more than 20,000 dental appointments," said Michael Schwartz, Executive Director at OHP. "The addition of HSHS St. Clare Memorial Hospital to our partnership allows us to treat more children in need of hospital-based care. We are immensely grateful for their partnership, as well as the continued partnership of HSHS St. Vincent and St. Mary's."
In early 2018, the OHP wait list for those in need of hospital-based dental care was at more than 250 children. The recent addition of HSHS St. Clare Memorial Hospital as an OHP partner has helped to reduce the current waiting list to approximately 50 children.
"Our hospital's vision is to provide health, healing and hope to all we serve, and we are proud to join our sister-hospitals in Green Bay to assist the OHP in providing a service that is greatly needed for underserved children," said Chris Brabant, President and CEO at HSHS St. Clare Memorial Hospital. "Our partnership with OHP also means that children who live in our rural, northern communities and in need of this type of care can now access it closer to home."
As an OHP partner, HSHS St. Clare Memorial Hospital provides operating room space and the assistance of its surgical staff to OHP physicians at no cost to OHP or the patient. The nonprofit hospital also obtained a grant from Delta Dental of Wisconsin to purchase the surgical instruments for OHP physicians to perform the necessary procedures. Procedures may include the treatment of multiple cavities in young children, abscessed teeth and/or teeth extraction.
"In some cases, these complex dental conditions can be life-threatening, and that is why increasing access to this type of care is so important," said Schwartz.
HSHS St. Clare Memorial Hospital also provides the services of Child Life Specialists for each child that comes to the hospital to have a dental procedure. Child Life Specialists are specially trained in helping put children who may be anxious about their procedure at ease.
Oral Health Partnership serves children ages 0 to 19. Those interested in learning more can call (920) 965-0831 or visit www.smilegb.org. Underinsured or uninsured adults in need of dental care may contact the N.E.W. Dental Clinic at (920) 272-9300.