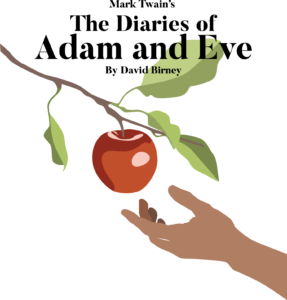 Abrams Spotlight Productions Inc. will hold virtual auditions for its summer play, "Mark Twain's the Diaries of Adam and Eve." Adults and teens 16 and older are encouraged to audition. The play calls for a variety of roles, both male and female. Newcomers are encouraged to audition. No previous experience is necessary.
The play is a light-hearted look at the world's first love story through the eyes of America's great humorist, Mark Twain. Throughout the play, the Garden of Eden bursts with wit, laughter, and the lyric poignance of the first love and the first loss.
The show is scheduled to be presented June 19-21 and 26-28 at the Nancy Byng Community Theater, 5852 Maple St., Abrams.
Anyone interested in auditioning should email theater.aspi@gmail.com or call 920-826-5852. Individuals will be asked to record themselves reading from the script and send the recording to ASPI electronically. ASPI will provide the reading. Submissions are due by 8 p.m. Friday, March 27.
Anyone interested in helping out behind the scenes should call 920-826-5852 to volunteer.
First produced for "American Playhouse," on PBS, "Mark Twain's the Diaries of Adam and Eve" is a uniquely American theater piece. The show has been produced well over 200 times in both extended runs and touring engagements at regional theaters, university theaters, and performing arts centers across the country.