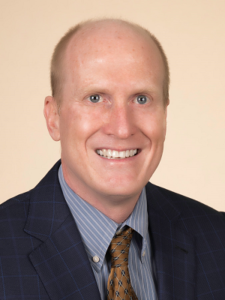 Hospital Sisters Health System (HSHS) – Eastern Wisconsin Division has announced the appointment of Dr. Rich Cooley as Chief Physician Executive of its four hospitals in Northeast Wisconsin: HSHS St. Vincent Hospital and HSHS St. Mary's Hospital Medical Center in Green Bay; HSHS St. Nicholas Hospital in Sheboygan; and HSHS St. Clare Memorial Hospital in Oconto Falls.
"In his role, Dr. Cooley leads HSHS – Eastern Wisconsin Division's initiatives around quality, patient safety and clinical integration," said Therese Pandl, President and CEO, HSHS – Eastern Wisconsin Division. "His extensive experience in health care management and physician leadership is a valuable addition to our hospitals, and we are pleased to have him as part our Franciscan healing ministry."
Dr. Cooley, a board-certified internal medicine physician, previously served as Regional Medical Director at Sound Physicians in Ishpeming, Mich. Sound Physicians provides emergency medicine, critical care, hospital medicine, transitional care and advisory services for hospital partners across the country. As Regional Medical Director, Dr. Cooley led four hospitalist programs throughout Northern Michigan.
Dr. Cooley holds a Doctor of Osteopathic Medicine degree from Kirskville College of Osteopathic Medicine in Kirksville, Missouri, and was named Medical Resident of the Year at St. John Oakland Hospital in Warren, Mich., where he completed a residency in internal medicine from 1998 to 2001. He is a member of the American Osteopathic Association, Society of Hospital Medicine and the American College of Osteopathic Internists.